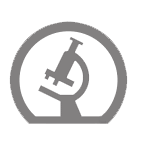 Mold can virtually be found anywhere. They grow on any organic substance, as long as moisture and oxygen are present. Mold can cause degradation to buildings. It can also cause health problems for people and even pets.
With over 20 years of experience in mold remediation and testing, Pure Restoration Inc., is the right choice for your mold inspection and remediation.


Contact Pure Restoration, Inc. today for a FREE Estimate, Inspection, Consultation or to Schedule Services in the Los Angeles, Ventura or Orange County areas for residential home and commercial properties.
| | | | |
| --- | --- | --- | --- |
| | Emergency Cleanup Services | | Mold Testing / Inspections |
| | Mold Abatement & Removal | | Mold, Mildew & Microbial Remediation |
| | Air & Surface Samples | | Moisture Meter Measurments |
| | Dehumidification | | Thermography Camera Inspections |
| | Crawl Space Clean-Up Services | | Mold & Mildew Prevention |
| | Structural Damage Repairs | | Written Estimates & Insurance Claim Processing |