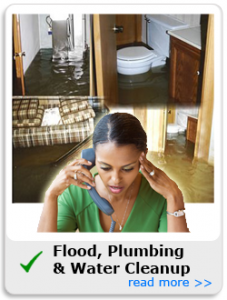 Are you Experiencing Flooding or Water Plumbing Issues?

 Emergency 24/7 Cleanup Services Available!
When dealing with a flood cleanup situation, the indoor air quality in your home or property may at first seem to be the least of your problems. If you fail to completely remove contaminated materials and significantly reduce humidity and moisture levels, it can result in serious health risks that you definitely want to avoid. Stagnant water and materials that are wet creates ideal conditions for microorganisms to thrive, such as viruses, bacteria, and mold. These microbes cause disease, activate allergic reactions, and cause continual damage to the materials long after the flooding occurs.

| | | | |
| --- | --- | --- | --- |
| | | | If you need cleanup assistance at your home or commercial property, contact Pure Restoration at 1-800-997-8731 for quick response and speedy cleanup. |
We specialize in Emergency Flood, Plumbing Water Leak and Water Damage Cleanup Services. Pure Restoration utilizes the most effective technology available for water extraction, cleanup and water damage restoration.
Service Coverage Areas:
Los Angeles County

San Fernando Valley

Orange County

Ventura County